The Red Hen Project is a small charity working in five local schools in North Cambridge, helping children and their families. Our home/school worker addresses many issues that may affect families from time to time and works with children in the school and the family home. Should you feel your child, or family, may benefit from this type of support please contact one of the Deputy Heads and they can arrange for you to discuss the matter with the home/school worker.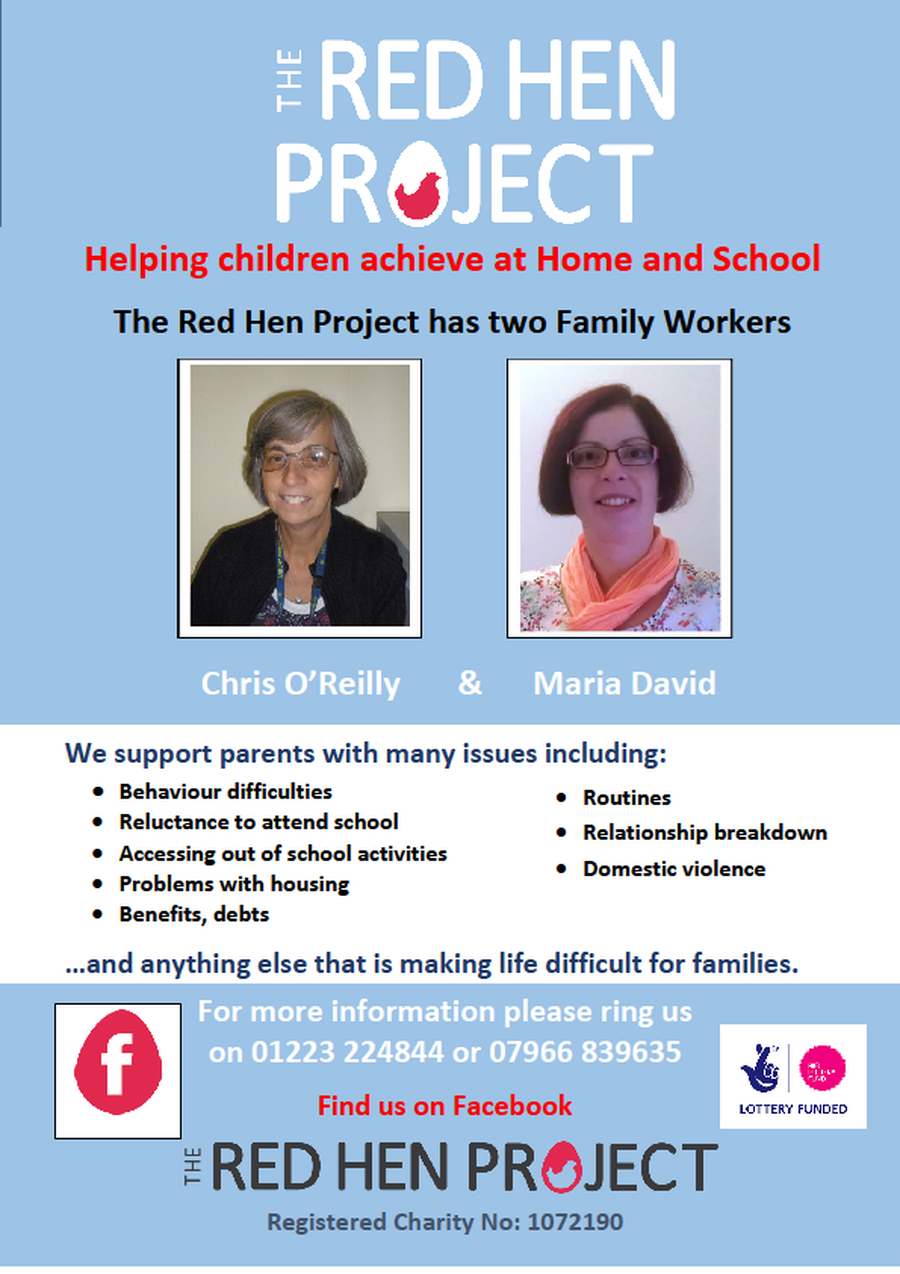 Please click here for the Red Hen Flyer:

WHAT WE DO
Because of these difficulties, Hey!Cambridge undertakes an assessment of your child to help identify what can be done to help. This request may have come from yourself, the school, or your child.
WHO WE ARE
Our trained psychologists have specialist skills in child health, learning and development. They will meet with your child, yourself and a teacher from your child's school to talk and learn more about your child. They may undertake a specific assessment of development or learning.
WHAT WE DO NEXT
Our assessment may indicate that psychological therapy, or 'talking therapy", would be helpful for your child. We would then offer up to eight one-hour sessions with your child in school. This may also include talking with you in the school, or another convenient place. We will also involve practical advice about how to support your child at home and in school. We will check with you and your child's teacher that things are working.
We may help your child get further assessments and advice from other health professionals such as a speech and language therapist, occupational therapist, or a paediatrician. You may also want help for yourself that we can facilitate.

Cambridge Family Social Enterprise, Ltd
Future Business Centre
Kings Hedges Rd
Cambridge CB4 2HY